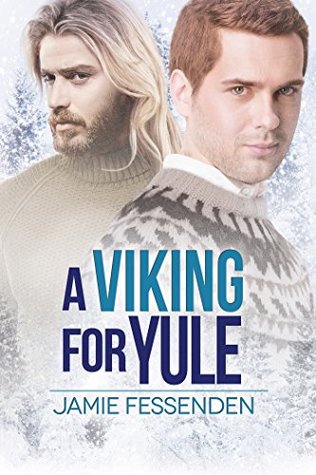 BLURB
AFTER SAM'S GRANDFATHER nearly died in a blizzard one year ago, Sam has panic attacks in snow storms. So where does his friend Jackie propose they spend the holidays, as the last stop on their trip around the world?

Iceland. Of course.

But there's more in Iceland than snow. When Arnar, a handsome Icelandic man, offers to escort Sam on a several-day tour of the beautiful countryside, they soon find themselves drawn to each other. But Arnar is firmly rooted in his native soil, and Sam has to return to the US in a week to care for his ailing grandfather.

Suddenly, yule can't last nearly long enough.

NOTE: Though this novel includes characters from "A Cop for Christmas," it is a standalone adventure. It isn't necessary to read "A Cop for Christmas" first.
REVIEW
A Viking for Yule
by
Jamie Fessenden
My rating:
3 of 5 stars
Looking for a new adventure and finding a new love, was never really Sam's intention. But Arnar is really attractive with his viking like appearance. So yeah, he's kinda hard to resist.
This is a light fun story to read, holiday and all. I really liked Arnar, he's very sweet and and adorable.
I liked the dynamic between the two boys and the development of their relationships was enjoyable. I didn't read the first book, but you can surely read this one is a stand alone.
But I didn't find any gripping feeling when I read the book I 'really liked'. This one was an okay read, not too memorable, but if you like a sweet holiday story with a great epilogue, read this book.
View all my reviews