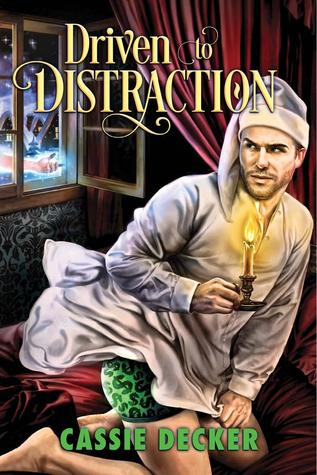 Cowboys Wyatt and Brady are competing in a team roping event in Missoula, Montana's annual Christmas Eve rodeo. Christmas is Wyatt's favorite time of year and nothing is going to dampen his holiday spirit, not even his surly, no-nonsense roping partner. They've only been riding together for a week, but Wyatt has already secretly fallen head-over-boot-heels for Brady, though it's painfully obvious Brady only has eyes for the rodeo's grand prize purse.

When Brady is distracted during a crucial moment in the night's first roping run and nearly disqualifies them, Wyatt is almost certain he is going to be another of Brady's many rejected partners. Will Wyatt and Brady be able to sort out their differences and work together to win the grand prize? Maybe if Wyatt can show Brady that Christmas really is a time for miracles.
Driven to Distraction
by
Cassie Decker
My rating:
2 of 5 stars
This is actually not I expected a Christmas story like. This was an average story with lots of jizz, and I don't think there's nothing to do with Christmas.
This was a short story, yet made me bore easily. Maybe there's something wrong with me, because, this one was kinda steamy.
But the chemistry between the two main characters was not there.
* ARC is provided by publisher for an honest and unbiased review.No high rating required for the story*
View all my reviews