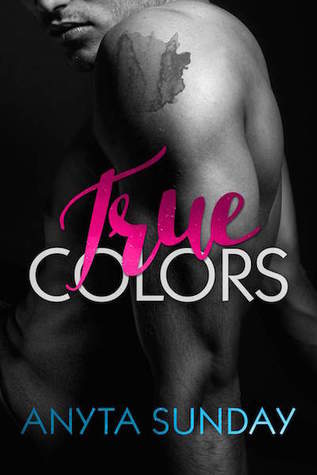 Oskar used to be Marco's best friend. His everything. His sunshine yellow.

But that was before. Before Marco stopped being a hot jock. Before he learned to live with scars and pain. And before Oskar tore their friendship apart.

Now the boy next door has returned home, determined to rekindle his friendship with Marco, and Marco's more afraid than ever. Afraid of getting hurt. Afraid of being humiliated.

Afraid of falling in love.

Can Oskar find a way through Marco's fear, back into his heart?


~~~~***~~~~

"True Colors" is an enemies to lovers, boy next door, first time, slow burn M/M romance with a generous helping of UST. This no-cliffhanger, HEA book can be read as a standalone.
True Colors
by
Anyta Sunday
My rating:
5 of 5 stars
Sunglow yellow. The start of our story
"There's a lot of things I'm not sure about. Things I'm still trying to work through. Will work through.
But the thing I know with absolute certainty?
Oskar and me? Our story didn't start at hate."
I have no words how to explain how much I adored the this story.
Anyta Sunday
did it again, playing with my heart, playing with my head, and how I loved the beautiful poetic prose this story brings.
Fear of his s own scars, of how Oskar will see him, destroyed their happiness to be with his soulmates, Marco let his anger rotten. And the way Marco dealt with his own regrets, made them separate for years. But love...sigh.. true love is strong and they're trying so hard to fight their hate, their own demons to reach their pending happiness again, the way they were back then.
This is a beautiful story, just like the author mentioned before, a healthy portion of angst (not much, really), and lots of happiness.
This is the story of acceptance, forgiveness and finding your true colors...Just like Marco and his colors, their life is full of colors and it started with a sunglow yellow...the color of Marco's hair...
"You were my first color.
My Happy. My everything."
SIGH.
HIGHLY RECOMMENDED!
View all my reviews