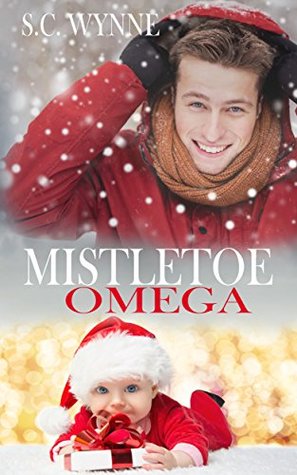 BLURB
Sam Styles is having a horrible holiday season. He's just found out he's pregnant, and his alpha has bolted, leaving him stranded. Sam hides his pregnancy because a pregnant omega without an alpha isn't popular in his omega/alpha society.

Graham Peters is an alpha who is fifteen years older than Sam. While Graham doesn't realize Sam is pregnant, something about the younger omega tugs at his heart. He wants to help the down on his luck omega.

The two men grow close when Graham opens his home to Sam. But Sam is guarded and afraid of what might happen if Graham discovers he's is pregnant with another alpha's baby.

This is a 28,000 word Christmas Mpreg story with a guaranteed HEA.
REVIEW
Aww..this is so adorable and heartwarming. The kind of Alpha - Omega I always craved for, with a little 'problem' in the middle. just enough portion for one sweet holiday story.
I won't bore you with a story line, just read the book and you'll meet Sam and Graham. I think they're right for each other right from the start. Add one pregnancy stress to the picture, one lousy ex, and a baby. Just a perfect story for MPreg lovers!
Just the right story for a fun Christmas holiday.
S.C. Wynne started writing m/m in 2013 and did look back once. She wanted to say that because it seems everyone's bio says they never looked back and, well S.C. Wynne is all about the joke. She loves writing m/m and her characters are usually a little jaded, funny and ultimately redeemed through love.
S.C loves red wine, margaritas and Seven and Seven's. Yes, apparently S.C. Wynne is incredibly thirsty. S.C. Wynne loves the rain and should really live in Seattle but instead has landed in sunny, sunny, unbelievably sunny California. Writing is the best profession she could have chosen because S.C. is a little bit of a control freak. To sit in her pajamas all day and pound the keys of her laptop controlling the every thought and emotion of the characters she invents is a dream come true.
If you'd like to contact S.C. Wynne she is amusing herself on Facebook at all hours of the day or you can contact her at scwynne@dslextreme.com