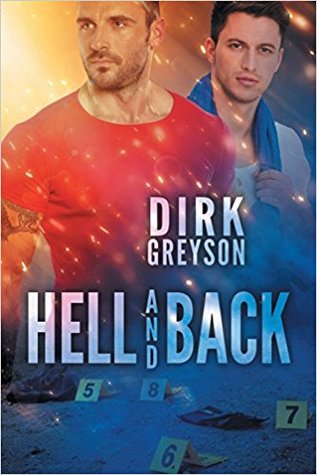 Seventeen years ago, Forge Reynolds fell in love… and had his heart broken. When Staff Sergeant Gage Livingston was brought into Forge's Army field hospital, temporarily paralyzed, Forge sat with him, read his letters, answered his mail, and formed a connection he thought would last. But Gage was sent home, Forge transferred to a new post, and his letters to Gage went unanswered.

Now in the middle of a bitter divorce, Forge is sick and tired of his husband's manipulation. He's almost ready to make any sacrifice to get closure—then he finds Granger murdered execution-style in their home. Forge had no idea about Granger's illicit activities, but the killers don't believe that. They think Forge has something they want, and they're coming after him.

When Forge's lawyer arranges for professional protection, the last face Forge expects to see is Gage's. Can he even contemplate a second chance for them after almost two decades, or will hope only lead to more heartache? Before they can explore the possibilities, they must figure out what information Granger had—that others are willing to kill for—or that possible heartache could become a certainty.
Hell and Back
by
Dirk Greyson
My rating:
4 of 5 stars
*3,5 starts.*
I was torn between 3 or 4 for some reasons. Okay, one.
While we'll obviously hate Granger for his cheating, he's got murdered, and at some point (at the end of the book, I found out that he's not that bad as we assumed in the beginning), was it 'ethical' for Forge to 'messing around' with his long lost love, Gage on the first day?
Not a fan.
I hate cheater, sure, Granger was a cheater. Once, and there's some explanation later in the book. But can't Forge 'pretend' at least he's mourned after his dead husband?
There's a 'divorced' explanation there, of course. But still.
Scratch the love life, the mystery was quite good and interesting for me to follow. It was interesting. And fun to follow, I was glued on my chair yesterday, so yeah, it was enjoyable mystery.
If you're into some mystery, this book could probably fulfill your need. Don't expect to high for the romance, you'll be good.
*ARC provided by Dreamspinner press for an honest review.*
View all my reviews