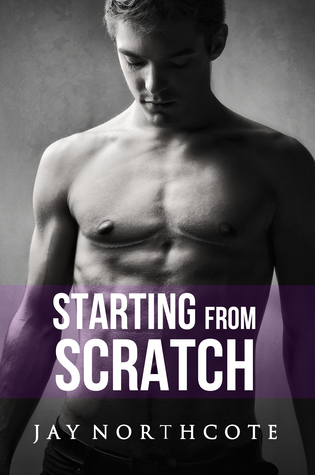 Starting over isn't easy, but Ben is ready to live his life as the man he was always meant to be.

Ben is transgender and back at university after hormone treatment and chest surgery. His new housemates have no idea about his history and Ben would prefer to keep it that way. He's starting from scratch and his life is finally on track, except in the romance department. The idea of dating guys as a guy is exhilarating but terrifying, because if Ben wants a boyfriend he'll have to disclose his secret.

Sid is drawn to Ben from the moment they meet. He normally gets what he wants—in the short term at least. Ben's guarded at first, and Sid's not used to guys rejecting his advances. He eventually charms his way through Ben's defences and helps Ben on his journey of sexual awakening.

It doesn't matter to Sid that Ben is trans. He's attracted to the whole person, and isn't worried about what is—or isn't—in Ben's pants. They're good together, and both of them are falling hard and fast, but Ben's insecurities keep getting in the way. If Sid can convince Ben he's committed, will Ben finally be able to put his heart on the line?

Although this book is part of the Housemates series, it has new main characters, a satisfying happy ending, and can be read as a standalone.
Length: 57,000 words approx.
Starting from Scratch
by
Jay Northcote
My rating:
5 of 5 stars
I know this book means a lot to
Jay Northcote
, as a coming out shout out to the world.
I really enjoyed the relationship between Ben and Sid. As for Sid, he's s got all my respect for 'accepting', while so many people still struggling out there.
And I admired Ben's courage for coming out to Sid and the whole world about his gender, finally. I have a transgender relative close to my heart that still struggling to come out, so I really know how hard this is for all the transgender people to 'face' the world.
Telling your story would help a lot. Tell people, tell your family, don't try to kill yourself, because you are beautiful as you are, don't let people destroy your dreams to be what you really are.
This is a coming out story, but the story about Sid and Ben really touched my heart, and this is special to me too, Jay.
Read the book, read Ben's story, and you'll understand the real struggle being a transgender.
This book is an eye opener. Well done.
* I was given the ARC by the author for an honest and unbiased review.*
View all my reviews
ABOUT THE AUTHOR